Sarah Fowler Arthur is an ardent supporter of parental involvement in their children's education, local control of public schools, and individual choice of the best education option for each child.  As an elected member of the Ohio State Board of Education for eight years, she strives to view each discussion and vote through the lenses of impact on the family and local school districts.  Sarah has also taken an active interest in legislation impacting education policy, working with legislative members to provide support for bills that support local control of education, parental involvement and choice of the best education option for their children.
Sarah's homeschool experience has helped her gain many practical skills and appreciation for the need to increase vocational education and entrepreneurism opportunities.  An entrepreneur from a young age, Sarah knows the challenges small business owners are up against because she shares them.  Sarah grew up on her family's farm and was the Director of Marketing for Fowler Enterprises, in Rock Creek, until getting married in April.  She is the founder of Badger Run Berries, and co-producer of Science and Futurism with Isaac Arthur, an international science education show.   Sarah recognizes that trades and job skill training opportunities are beneficial not only to our young people, but to the long-term future of our families, community, and state and will continue advocating for them.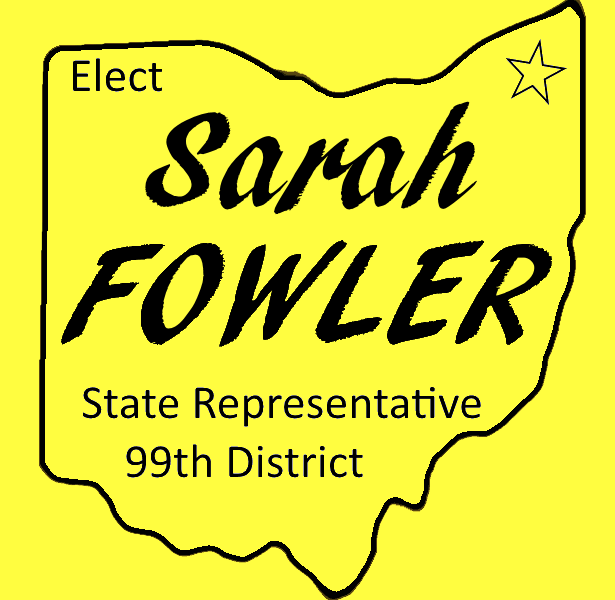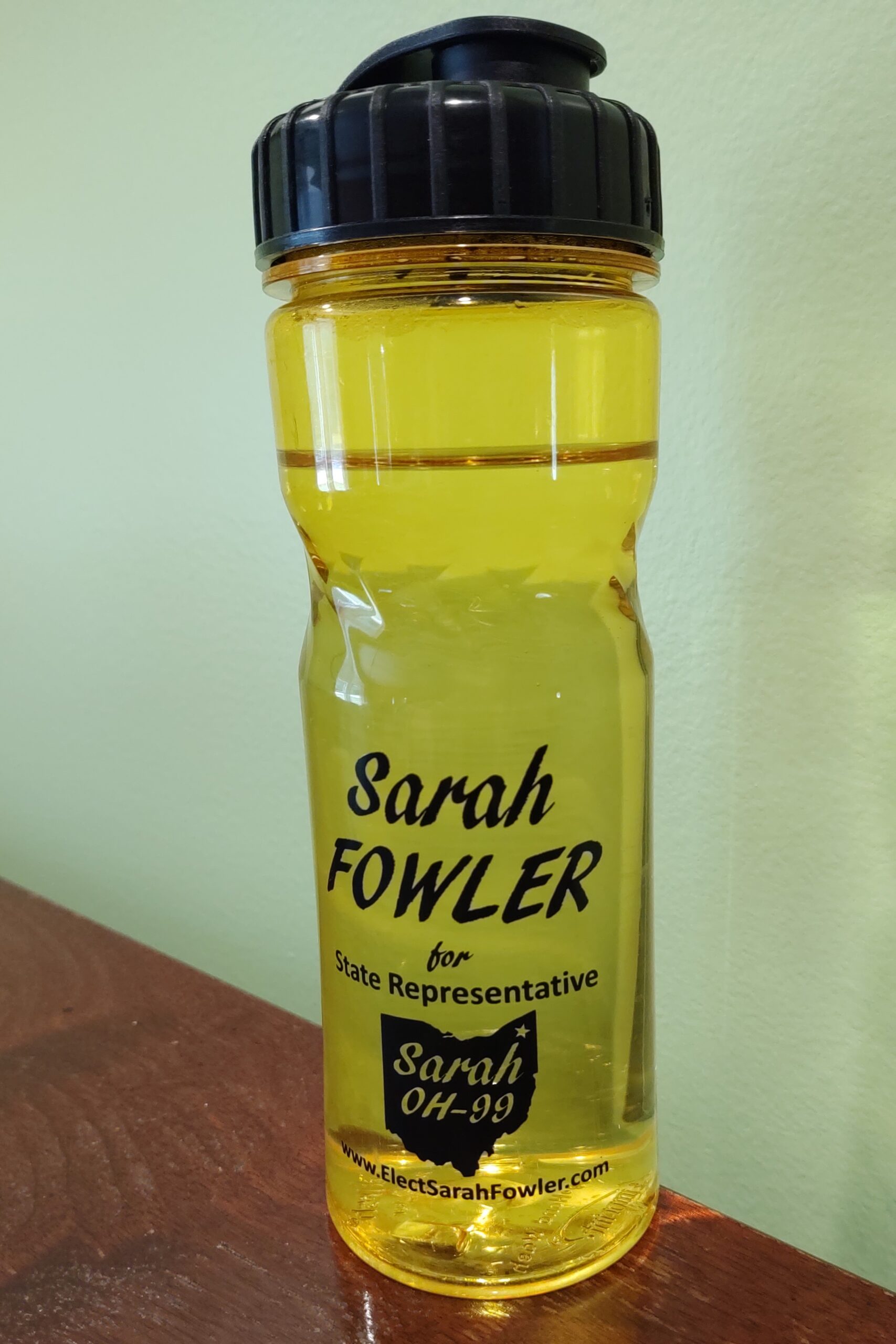 Show your support for Sarah Fowler with an embossed yellow cold water bottle!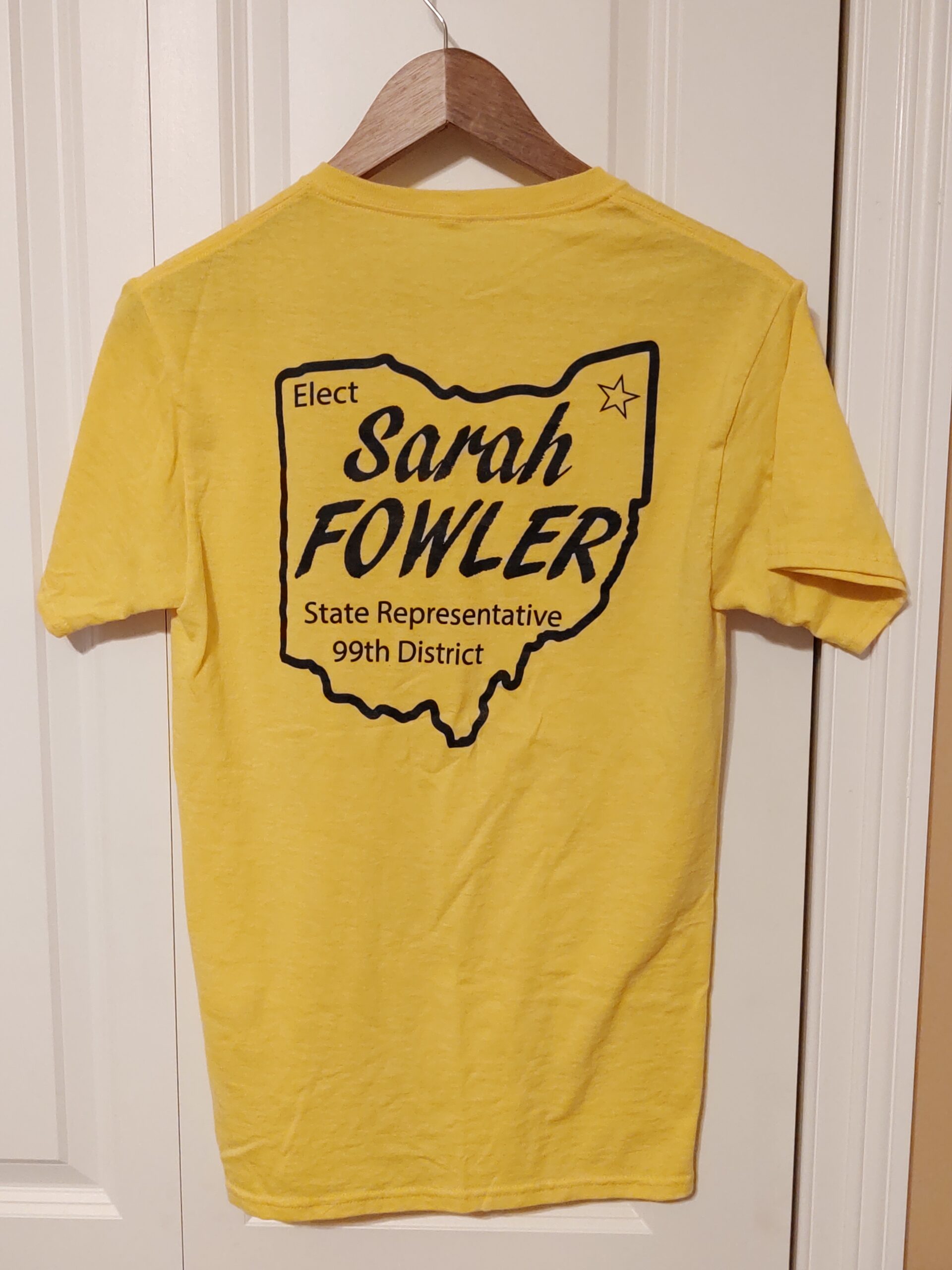 Support Sarah Fowler wherever you go: the grocery store, ball game, or out for a walk!